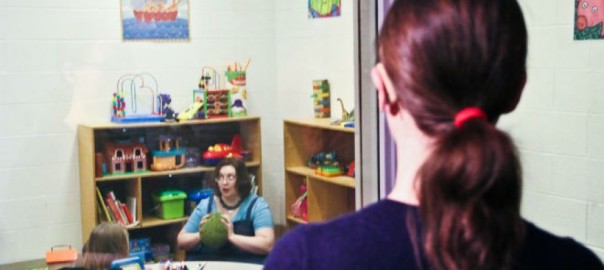 Children with autism spectrum disorder (ASD) have a significant reduction in behavioral problems when parents are given specific training, found a large multi-center study published Tuesday in JAMA. Working with the parents of 180 children between ages 3 and 7 with autism and behavioral problems, investigators from the six participating universities randomly assigned them to a 24-week parent-training program or a 24-week parent-education program.
The parent-education program was the study's "placebo" group. Typically, during behavioral studies, the control group consists of participants who are put on a wait list who don't initially receive any intervention.
"We brought what you'd typically see in a drug trial to behavioral interventions, which has never been done," study author Luc Lecavalier, Ph.D., a professor of psychiatry at The Ohio State University Wexner Medical Center, told FoxNews.com. "[This is] the largest randomized control trial ever done in the field of autism when it comes to a behavioral intervention, a non-psychopharmaceutical intervention."
Researchers found that serious behavior problems were reduced by 47 percent for the parent-training group, compared to about 31 percent for parent-education participants. Overall progress responses were recorded by a blinded clinician. At week 24, 70 percent of the parent-training group's children showed a positive response, compared to 40 percent of those of the parent-education group. Six months after the trial ended, participants were reevaluated and 79 percent of the training group maintained improvement.